AGE-RELATED MACULAR DEGENERATION (AMD)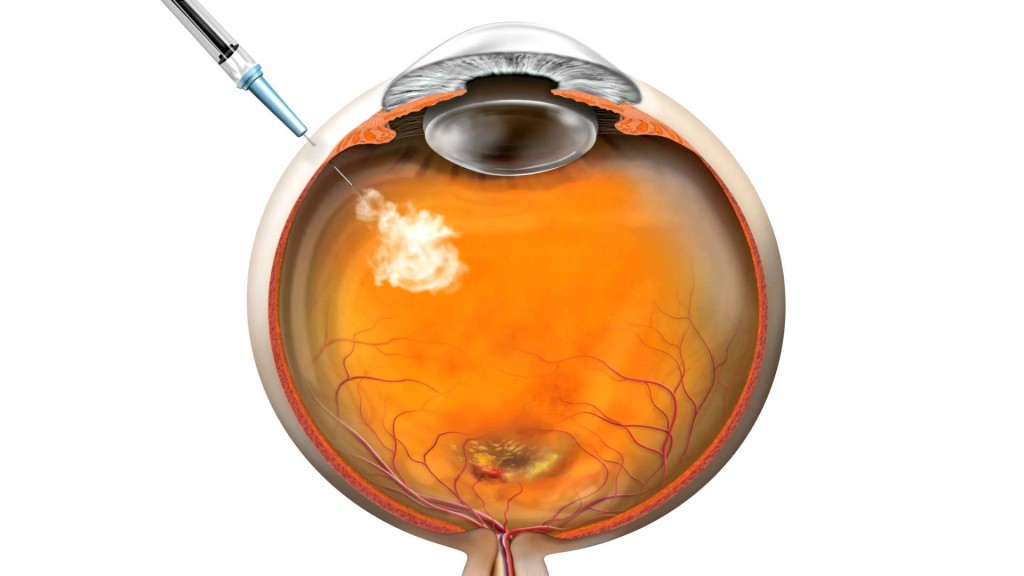 As most patients experience no symptoms or pain during the early stages, regular preventive check-ups and early diagnosis is important. Book an appointment with us for a comprehensive eye examination to determine if you have age-related macular degeneration.
As for prevention, AMD occurs less often in people who exercise, avoid smoking, and eat nutritious foods including green leafy vegetables and fish. If you already have AMD, adopting some of these habits may help you keep your vision longer.
Laser therapy
High-energy laser light can sometimes be used to destroy actively growing abnormal blood vessels that occur in age-related macular degeneration.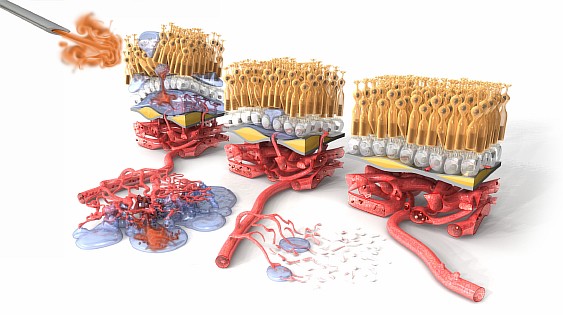 Treatment of AMD
There is no cure, but age-related macular degeneration treatments may prevent severe vision loss or slow the progression of the disease considerably. Several treatment options are available, including:
Anti-VEGF drugs 
These medications — injected into the eye — block the development of new blood vessels and leakage from the abnormal vessels within the eye that cause wet macular degeneration.
This treatment has been a major change in the treatment of this condition and many patients have actually regained vision that was lost. The treatment may need to be repeated on follow-up visits.
Vitamins A
A large study performed by the National Eye Institute of the National Institutes of Health, called AREDS — Age-Related Eye Disease Study — showed that for certain individuals, vitamins C, E, beta-carotene, zinc, and copper can decrease the risk of vision loss in patients with intermediate to advanced dry age-related macular degeneration.
Photodynamic laser therapy
A two-step treatment in which a light-sensitive drug is used to damage the abnormal blood vessels. A medication is injected into the bloodstream to be absorbed by the abnormal blood vessels in the eye. The doctor then shines a cold laser into the eye to activate the drug, damaging the abnormal blood vessels.