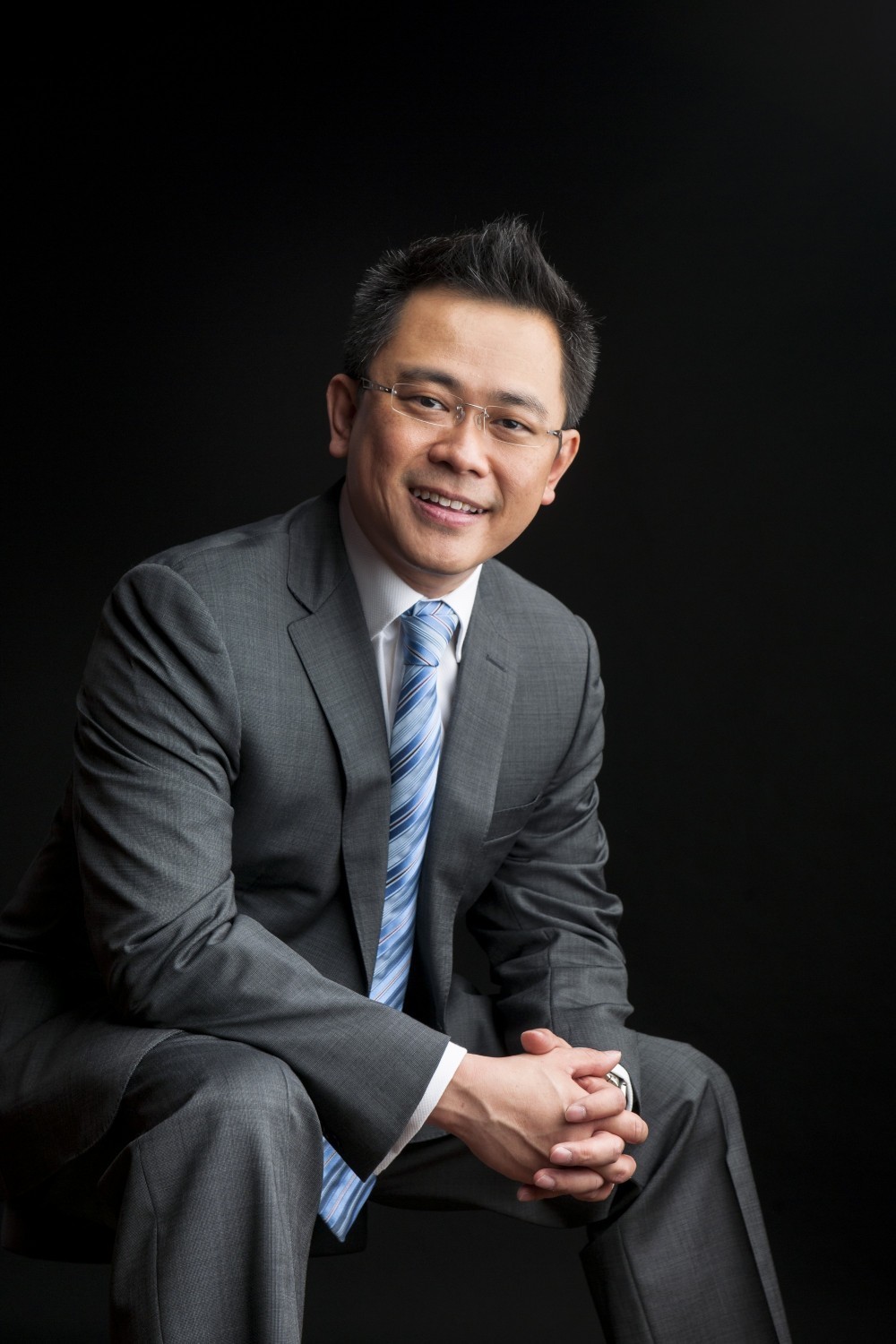 Dr David Chan
MB ChB (UK), M Med, FAMS, 
MRCS (Edin), FRCS (Edin)
Senior Consultant Eye Surgeon
Medical Director
Dr David Chan graduated from the University of Leicester Medical School, United Kingdom. He obtained his Masters of Medicine from the National University of Singapore and is a Fellow of the Royal College of Surgeons in Edinburgh, Scotland as well as the Academy of Medicine of Singapore.
He holds post-graduate degrees in Ophthalmology from both Royal College of Surgeons Edinburgh, Scotland and the National University of Singapore. Dr Chan completed his fellowship surgical training in both Anterior Segment Surgery and Refractive Surgery at the University of Calgary, Alberta, Canada under the direct tutelage of Professor Howard V Gimbel.
He is a member of several international ophthalmological societies where he has presented on his research efforts and acted as reviewer in their respective peer-reviewed journals. These include the American Academy of Ophthalmology, the American Society of Cataract and Refractive Surgeons and the Asia Pacific Society of Cataract and Refractive Surgeons.
Dr Chan is fully registered with both the British General Medical Council and the Singapore Medical Council. While in Canada, he was registered with the Medical Council of Canada and the College of Physicians and Surgeons of Alberta. He has been fully accredited as a specialist in ophthalmology by the Ministry of Health, Singapore.
Having practised ophthalmology since 1999, his extensive experience includes research on new cataract surgical devices utilising nanotechnology. He has published reports on ocular pathology, including ophthalmic complications of dengue and age-related macular degeneration. He has co-authored several books and publications in the field of refractive surgery and complex cataract surgery.
Dr Chan was trained in the field of Complex Cataract Surgery, Anterior Segment Surgery and Refractive surgery at the Singapore National Eye Centre and the University of Calgary, Alberta, Canada. Anterior segment surgery involves dealing with surgical repairs to eyes with complex problems such as high risk cataracts, lens replacement or exchange, lens capsular bag support and iris repair. His other area of sub-specialisation involves refractive surgery specifically: collagen cross linking, laser vision correction, implantable collamer lens and refractive lens exchange.
Dr Chan has trained numerous eye surgeons from around the world as Clinical Tutor at the National University of Singapore and as course coordinator and Surgical Instructor for surgical training courses at both SNEC and the University of Calgary.
In 2003, Dr Chan received the Courage STAR Award from the Ministry of Health, Singapore, for his involvement at the frontline of Singapore's battle against the SARS epidemic. He has also been involved in charity missions, performing surgery in various parts of South East Asia, Canada and Singapore.
Ophthalmic surgery combines cutting edge technology with precision microsurgery, often times resulting in very successful surgical outcomes and significant improvements to quality of life. This fits in well with Dr Chan's non-clinical interests in modern information technology and digital photography; where he derives fulfilment in the intellectual challenges of surgery  and joy in making a positive contribution to his patients' lives.
"I am humbled by my patients' struggles and find deep personal satisfaction and meaning when I am able to relieve them of their pain of loss and burden of disability."
Atlas Eye
Vision and Eye Health. It's What We Do. It's All We Do.
Atlas Eye Specialist Centre is a Singapore-based ophthalmology specialist centre.
Dedicated to providing quality evidence-based medical and surgical solutions in eye health.
Harnessing the benefits that modern technologies and techniques have to offer. For optimal outcomes in visual rehabilitation and enhancement.
Atlas Eye DNA
Independently owned and managed by fellowship-trained and fully accredited specialist eye surgeons.
Supported by a dedicated team of highly trained and experienced paramedical staff. Each with between 7 and 20 years of clinical experience.
Professional independence to dispense advice without conflicts of interest.
Customised approaches in surgical management, aiming for optimal visual outcomes.
Safety & Quality Assurance @ Atlas Eye
We aim to provide clarity of costs to our patients and are confident of our surgical results.
Provided it is safe to do so, enhancements if required within 2 years of the first laser vision surgery will be covered by Atlas Eye.
We encourage patients to have laser vision correction only after the age of 18 and only when their prescriptions have remained stable for at least one year.
We will maintain a healthy level of post-operative corneal thickness in all our patients.
In order to ensure maximum accuracy, we will encourage our patients to have laser vision correction on a separate day from the pre-LASIK evaluation.
Refractive Surgery @ Atlas Eye
(SMall Incision Lenticule Extraction) with Zeiss Meditec Visumax Femtosecond Laser Technology (Germany):
No Flap, Gentle Suction, Reduced Dry Eye
Preservation of Corneal Structure
2 to 4mm side cut (22mm in LASIK)
Zeiss Meditec MEL 90
Launched in 2015, the Mel 90 Excimer Laser from Zeiss Meditec (Germany) with double the treatment speed, enhanced treatment profiles, increased accuracy and speed of eye tracking and tissue savings.
All these lay testament to the no compromise approach at Atlas Eye towards surgical excellence in LASIK and Advanced Surface Ablation/PRK.
Management of complex cataracts to address complicated eye conditions that require lens re-implantation, stabilisation or iris repair
Small Incision/"Key Hole" Surgery or Phacoemulsification
Enhanced precision cataract surgery through the utilisation of:

IOL Master 700 for improved accuracy in lens selection and positioning in cataract surgery
Strengthening Corneas during ReLEx® SMILE, LASIK and PRK/Advanced Surface Ablation
Treatment of Keratoconus
Minimally Invasive
High Levels of Safety
Swift and Effective
Atlas Eye Specialist Centre focuses on providing you quality eye medical and surgical care
grounded on the principles of integrity and compassion.
Melding surgical excellence with advanced technology, navigating you towards better vision.
For a complete professional eye care solution, call +65 6737 9119 or email us at atlaseye@atlaseye.sg